8 But you will receive power when the Holy Spirit has come upon you, and you will be my witnesses in Jerusalem and in all Judea and Samaria, and to the end of the earth." – Acts 1:8
The vision of NAPC is summarized by the three words UP, IN and OUT.
UP – we look up to God to worship and please Him, not people. We are God-centered in all that we do, striving to obey His Word above all. 
IN – we love one another. We develop long-lasting relationships to encourage each other to walk with Christ for a lifetime. Life is hard, and we endure the many trials and challenges by carrying each other's burdens. 
OUT – we are missionaries in the world, all of us. While it is true that worship and Bible study and small groups are ends in themselves, they are not only ends in themselves. They equip us to go into the world as emissaries of Jesus Christ wherever we are. If we are not pointing people to Jesus with our words and actions, we are failing in our mission.
Jesus' command to His disciples in Acts 1:7 gives us the geography of OUT. There are concentric circles – in our immediate locale (where we work and live; ie "Jerusalem and Judea"), in places we might not otherwise normally find ourselves (Linden; ie "Samaria"), and in the far flung far away places (Mexico, Uganda, Kenya; ie "the ends of the earth").
Saturday evening I returned with Todd and Campbell Karsies from one of our "ends of the earth" destinations, east Africa. This was the 6th such trip for NAPC in partnership with Sports Outreach Institute, and the smallest team we have ever taken due to Covid complications which postponed our original plans to travel in January (amazingly, Covid testing requirements to gain entry into east Africa were lifted right before we left this time, and the same testing for re-entry into the US was lifted while we were there. Praise God!). 
Unlike the previous four mission trips, this one was centered around fact-finding and relationship-building rather than carrying out medical clinics (or "medical camps" as they call them). We simply did not have the personnel to the do the latter, and the former was necessary because the two strongest relationships we have had in Uganda, with Pastor George Jabulani and Pastor Aloysius Kyazze, have been significantly altered. 
In 2020 we stopped supporting pastor George and Gulu Community Church because they were increasingly looking and acting like a "prosperty gospel" church. Then this year, pastor Aloysius and Sports Outreach decided to part ways. He is still in Gulu leading his church (New Foundations Community Ministries) and planting churches. We still have a solid relationship with him and his church (we worshiped at NFCM on Sunday). But because of his strong leadership, his departure from SOI called into question whether or not our Gulu ministry, and by extension SOI in Africa, would still be a wise investment. 
After visiting with each of the three SOI ministries in east Africa (Kampala and Gulu Uganda, and Nairobi, Kenya), we are unequivocally supportive of the work being done. We saw tremendous fruit in evangelism, discipleship, empowerment and care for the poorest of the poor in each city. Here are three highlights, one (or two) from each location.
1. Kampala – Medical missions opportunities and steady leadership
Because the medical outreaches had already been publicized and the medications already purchased through NAPC funds in January, SOI carried them out with local doctors and nurses. It was a phenomenal success, with over 600 people cared for and prayed for. We had the privilege of meeting Joyce, a 40-something woman who welcomed us into her tiny two-room home for an hour as she shared how the medical outreach changed her life. She came with several cysts on her leg, hoping for treatment. But worse, she had an almost lifelong, huge cyst on her lower jaw that disfigured her appearance. The thought had not even occurred to her that this could be treated as well. When the doctor inquired whether she wanted them to address it, she immediately agreed. Today, you cannot tell there was even a problem. With tremendous joy and emotion, she told us, "When they healed my face it became the first time I have ever felt beautiful as a woman." Joyce has become the SOI/Christian missionary of the village. Everyone knows what happened and how she was shown compassion by a group that loves Jesus and the people of that village. 
Robert Katende is the leader of SOI Uganda (in east Africa it is known as SOM, Sports Outreach Ministry). He was our host, and we had the privilege of spending hours with him in conversation about the vision of the ministry and changes that have taken place. He is an incredibly gifted leader, and along with being a movie star he is also an author (I am reading his book). Robert continues to serve young people in many capacities, and his chess program has expanded to Gulu and Nairobi. Pictured below in order: (Photo 1) – arriving at Entebbe airport greeted by Robert Katende, (Photo 2) – dunking on Todd and learning about hoops ministry led by Kennedy, (Photo 3) – the almost finished medical center at the sports outreach resource center in Kampala.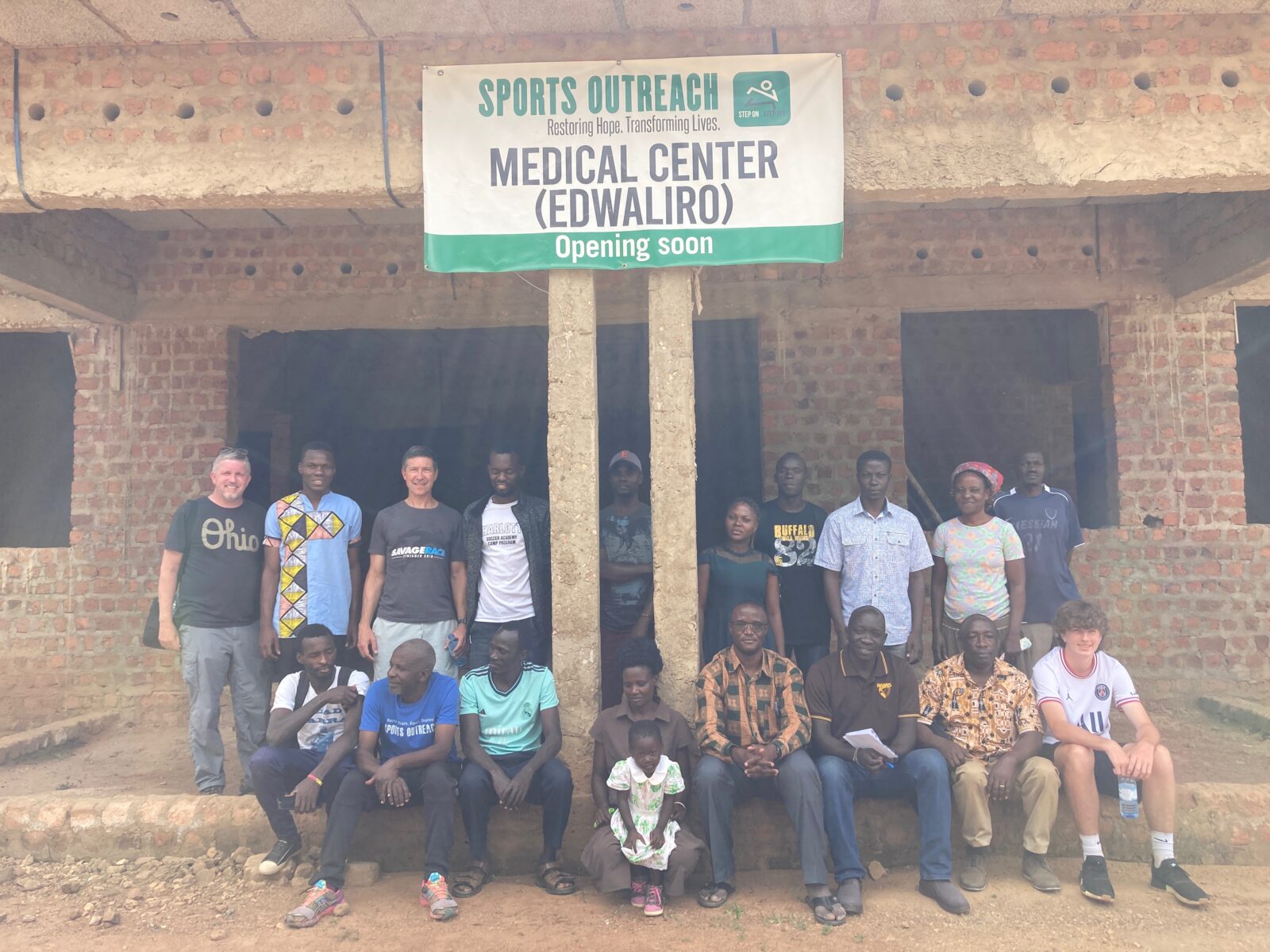 2. Gulu – Christine's house
The SOI ministry in Gulu is located at Koro farm, an 18-acre site where ministries that vary from soccer to farming to vocational training reside. One of the highlights of our time in Gulu was learning about Christine's House, a ministry to teen girls who are pregnant or new moms. The girls live on the farm in homes from 6-12 months, then return to their villages equipped as moms, with a skill to earn income, and most importantly with a foundation in Christ. These girls are so young – 13, 14, and 17 year-olds who either made bad choices or were sexually abused. They shared their testimonies with us, which were simultaneously heartbreaking and hopeful. The impact that Christine's house has had on them cannot be overstated. Pray for these girls – they face unimaginable trials but they are also serve a mighty God. Pictured below in order: (Photo 1) – the Sports Outreach medical center in Gulu, (Photo 2) – the girls of Christine's house, (Photo 3)- Sports Outreach staff and the NAPC team.
3. Nairobi – Slum ministry to those who have nothing
This was the first time NAPC had been to Nairobi since 2008. Pastor Juma and his team are working in two slums of Nairobi – Makuru and Kibera, the latter of which is the second largest slum in the world. In both places, they are training kids to play soccer and chess as they teach Jesus, serving HIV positive women in vocational training, and carrying out food programs for schools and neighborhoods that are absolutely vital to the nourishment of the children and families that are served. This is a new relationship, but we were very impressed. Pictured below in order: (Photo 1) – The Sports Outreach team in Nairobi, (Photo 2) – Soccer ministry on an apocalyptic field, (Photo 3)- Chess Ministry.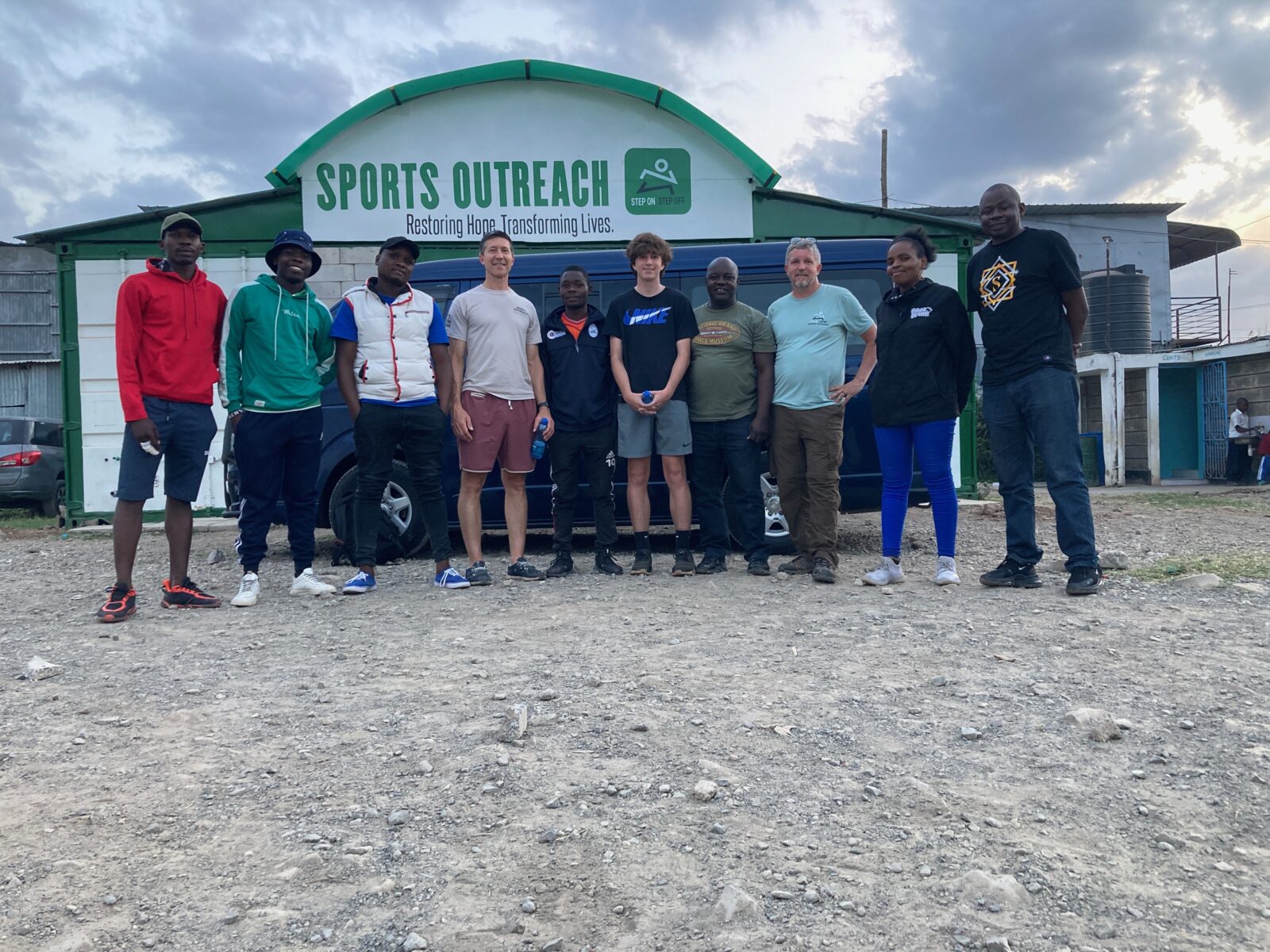 In each case, SOM is committed to the local church. They are a parachurch organization that truly exists to transform lives with the Gospel and connect the people they serve to local churches who will shepherd them. Our next visit to east Africa will likely be June 2024. I hope you will consider going OUT to Africa with us. 
Thank you for your generosity which allows us to support such an impactful Gospel ministry 8,000 miles away, somewhere in the vicinity of "the ends of the earth."
Serving Together, 
Pastor David